How to Efficiently Implement a succesfull Business Model
We're The Perfect Local Business Assists
Our basics of business are to stay as close as possible to our customers to understand their behavior, their preferences, their purchasing patterns, etc."
Work Flow
Our Working Process
We are working on PDCA Formula.
Plan-do-check-act


Our Projects
Our Awesome Projects
Our Outstanding Features
Seo Optimization
We analyze your Business Keywords First, then Its Competitor. Create a Perfect Title Or Description, build backlinks to the website, manage Business social media presence and Create technical implementation strategies.
Bulk WhatsApp
Our Bulk WhatsApp Marketing Software provides multifarious features like illimitable Message sending, Image, PDF, Videos, Numbers Filters, Non-Whatsapp Filter, Anti Block Module, 1000 Character TEXt Limit, etc..
App Development
stabilize the user profile elucidate the data to be made in the running of the mobile app. design the data security formalities on how to authority the data generated by the mobile app to make business decisions.
Web development
our strategy-making, to make a fortune in the web development formation is to develop a programmed work. Our web developer has to figure out the schedule and the particulars. Our tasks in this phase are as follows.
Game Development
The game story and concept will be created throughout game production. In the next step, we'll design the game's framework. Next, the appropriate mobile platform will be selected.
Email Marketing
In email marketing, we will customise your message. Then, we'll divide up your subscribers into groups. Sending emails that are responsive to mobile devices is the next step we take.


Our Expertis
Services We Deal On
Mobile Applications
A typical mobile application uses a network connection to work with remote computing resources, and mobile application development is the process of designing software applications that operate on a mobile device.
Technology we used React-native,flutter,native java
Massively Multiplayer Game
An online video game with a high number of players, frequently hundreds or thousands, on the same server is known as a massively multiplayer online game (MMOG or more commonly MMO). Although certain games differ, most MMOs contain a large, permanent open world. Most network-capable systems, such as the personal computer, video game console, or cellphones and other mobile devices, can play these games. MMOs allow users to collaborate and compete on a huge scale, as well as communicate meaningfully with people from all over the world. They span a wide range of video game genres and contain a number of gameplay modes.
Technology we used Unreal Engine,Unity,Crytek,Construct 3d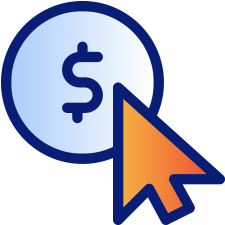 Search engine optimization
The technique of boosting the quality and quantity of search engine traffic to a website or a web page is known as search engine optimization (SEO). Rather than direct or paid traffic, SEO focuses on unpaid traffic (also known as "natural" or "organic" results). Unpaid traffic can come from a variety of sources, including picture, video, academic, and news searches, as well as industry-specific vertical search engines. SEO evaluates how search engines work, the computer-programmed rules that govern search engine behaviour, what people search for, the actual search phrases or keywords placed into search engines, and which search engines are favoured by their targeted audience as an Internet marketing strategy. SEO is done because a website will get more traffic from a search engine if it is optimised.
Web Application
In contrast to software programmes that run locally and natively on the device's operating system (OS), a web application (or web app) is application software that runs on a web browser. Users with an active network connection can access web applications over the World Wide Web. The use of web application frameworks can make writing web applications much easier. These frameworks speed up application development by letting a development team to focus on the portions of their programme that are specific to their aims rather than having to deal with standard development concerns like user management. Many of the frameworks in use are free and open-source.
Technology we used to develop FrontEnd : React JS ,Angular,Vue JS
Technology we used to develop Backend : Node,Express,Next,Django,flask
Desktop Programs
An application programme is a computer programme that is meant to do a specific task that is not related to the computer's operation, and is typically used by end-users. Examples include word processors, media players, and accounting software. All applications are referred to as a whole by the collective word. System software, which is concerned with the computer's operation, and utility software are the other two major types of software ("utilities"). Applications can be included in a computer's operating system or sold separately, and they can be written in proprietary, open-source, or project code.
Technology we used to develop Backend : Tkinter,.Net